Custom Price Gun Labels
SIMPLE ADVERTISING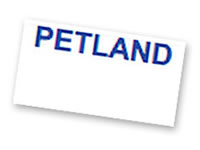 Custom price labels with your store name allow you to put your name on EVERY PRODUCT you sell.
Two weeks, two months, even two years your price labels may still be on packages. This keeps your name in front of your customers and will continue to stimulate repeat business as well as potential conversation about your store with family and friends.
We can email you a proof of the label to review before the job goes to print. This way everyone involved with this important label for your business can have a look. Changes can always be made during the proofing process to ensure the label designed is exactly how you want it to appear.
As you will see, the options for custom printed pricing gun labels are pretty much limitless. Design, paper color, imprint color, adhesive, and label construction are all factors that need addressed. Speaking over the phone makes the process easy and casual.
Using a basic block font ensures the advertising you are paying for will be easily understood by your customers. We always try to maximize the value, and the further away from the eye everyone can see your label, the better. Besides retail advertising, customs have other great uses in industry. Below you will see just a small sampling of various examples organized by functionally.
Email us or call at 1-800-346-7820 and we will discuss your needs and options.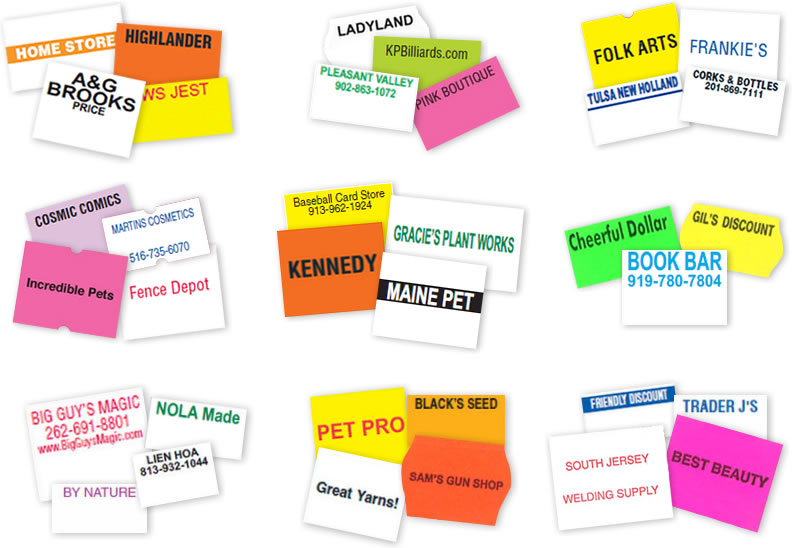 FANCY ADVERTISING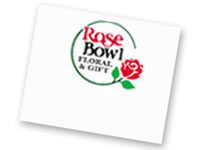 Beautiful imprint fonts and logos are what define a fancy custom label. Multi colored imprints can help add an extra level of style. Typically, a larger label is necessary to fit a logo design. A customer provided image is always necessary for a logo to be proofed.
The smaller labels only have so large of a reserved imprint area and we find that often times logos would need distorted and the detail would be too small to present clearly. By just using a font that correlates to a company logo, the same impression can be derived. This would allow for the use of a smaller, more standard size pricing label.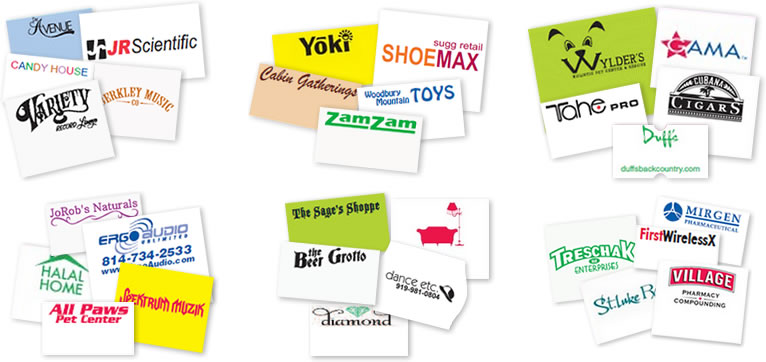 ORGANIZATIONAL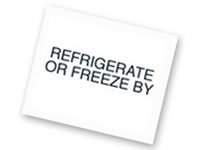 Not all custom labels are used for business advertising. Phrases preprinted on the labels can help with your organization's operations. The text can help individuals both internally and / or throughout the product's delivery cycle. Improved internal recognition of the label gun printed information can help eliminate mistakes and improve organization. Using the labels to help better identify a date, code, product identification, approval, or pricing qualification information to an end consumer are all possible options.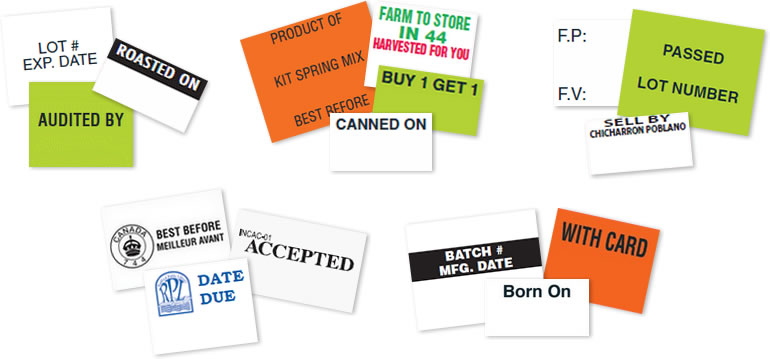 SCREEN ADVERTISING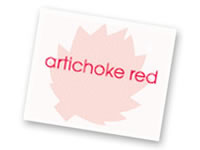 A screen is a printing process in which the imprint is presented lightly. Typically, a larger, simple logo works best and is designed to have the printed characters from the labeling gun marked over top. The examples below also include a couple labels created to just be dispensed from the labeler; no variable printing with the tool. You can read more about this in the final section below.

APPLICATION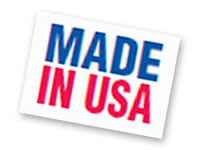 Using a hand held labeler can help improve so many processes by helping users mark ever changing variable information quickly and accurately. In some cases, a user will never need to change the information presented on a label. By using the tool strictly as an applicator, we have all the label real estate in which to print the desired phrase or logo. This category is very popular for compliance, informational / instructional, warning labels, or product advertising.